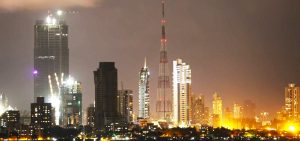 We, at Sahai & Co. are constantly striving to provide timely and practical professional advice, which along with our goal oriented but cost effective approach, has enabled us to serve a diverse range of clients in their financing efforts. We have acted on behalf of our clients on either end of such financing deals, be the client looking for financing or the client seeking to provide financing. Our exposure to both sides of such deals permits us to approach our work with a holistic view point and well aware of what the other side's next step would be.
While on one end we assist private equity investors consummate their private equity transactions, we also assist start-ups seeking venture capital, small-to medium-sized companies anticipating debt issuances and established companies positioning for public offerings.
Apart from the basic documentation such as share purchase agreements, share subscription agreements, shareholders' agreements, term sheets, memorandum of understanding, etc. which are required for such transactions, we also provide complete guidance vis-à-vis ancillary issues which may require legal guidance such as providing advisory services in relation to compliance with the regulatory authority, tax implications, etc.
In today's day and age, cross border transactions are becoming increasingly commonplace. This results in ensuring that issues relating to foreign exchange, particularly in India where the regime is quite stringent, do not cause a roadblock. We at Sahai & Co. take pride in our ability to provide professional legal advice, not just keeping in mind the law of the land but also the practical realities of the financial systems prevalent, and ensure our clients are well aware of issues which may arise in transactions involving foreign exchange, for example, permissible foreign direct investment, remittance or repatriation of funds, provision of loans and guarantees to non-residents or from non-residents, capital and current account transactions etc.